Agate Spheres, Eggs and Marbles

---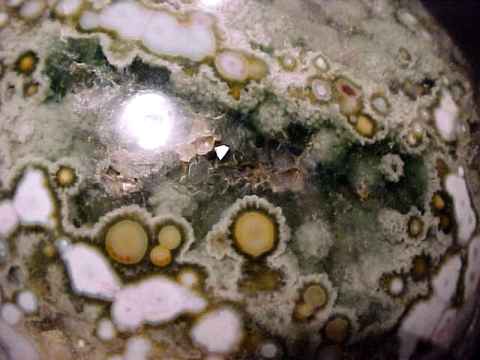 We also have a large selection of natural jasper handcrafted items including jasper jewelry, jasper decorator mineral specimens, and jasper mineral spheres in beautiful natural color polychrome jasper, kabamba jasper, and ocean jasper!
See our selection of all natural color genuine agate jewelry items, each one handcrafted into unique sterling silver bracelets, rings and necklaces.
There are many named varieties of agate. Some of the most popular are banded agate, lace agate, fire agate and moss agate.
Each of our Agate Spheres was handcrafted from a genuine agate.
We also carry an assortment of stands for small & medium sized spheres.
Additional Agate Products For Sale in our Online Agate Store

---
---
We have been mining professionally for aquamarine, citrine, amethyst, topaz, tourmalines and other gem materials for more than 30 years, and we specialize in making handcrafted natural mineral spheres in these materials and many others. Right now we have a very large variety of mineral spheres available in dozens of different natural rocks and minerals!
See the links below for a selection of superior quality natural mineral spheres and eggs.
---
Would you like us to inform you when we add on this page more spheres of natural banded agate and natural carnelian?
We do have additional inventory of natural agate spheres and eggs in stock, so be sure to let us know if you have any natural agate sphere special requests. Please contact our webmaster or our 'site' geologist with any questions or comments.
Go up to the
top
of this page displaying natural agate spheres and eggs
---
Last Updated: October 18th, 2019
© Copyright 1998, 1999, 2000, 2001, 2002, 2003, 2004, 2005, 2006, 2007, 2008, 2009, 2010, 2011, 2012, 2013, 2014, 2015, 2016, 2017, 2018, 2019 Gem & Mineral Miners, Inc.® All Rights Reserved.